Bahamas Fishing Island vacation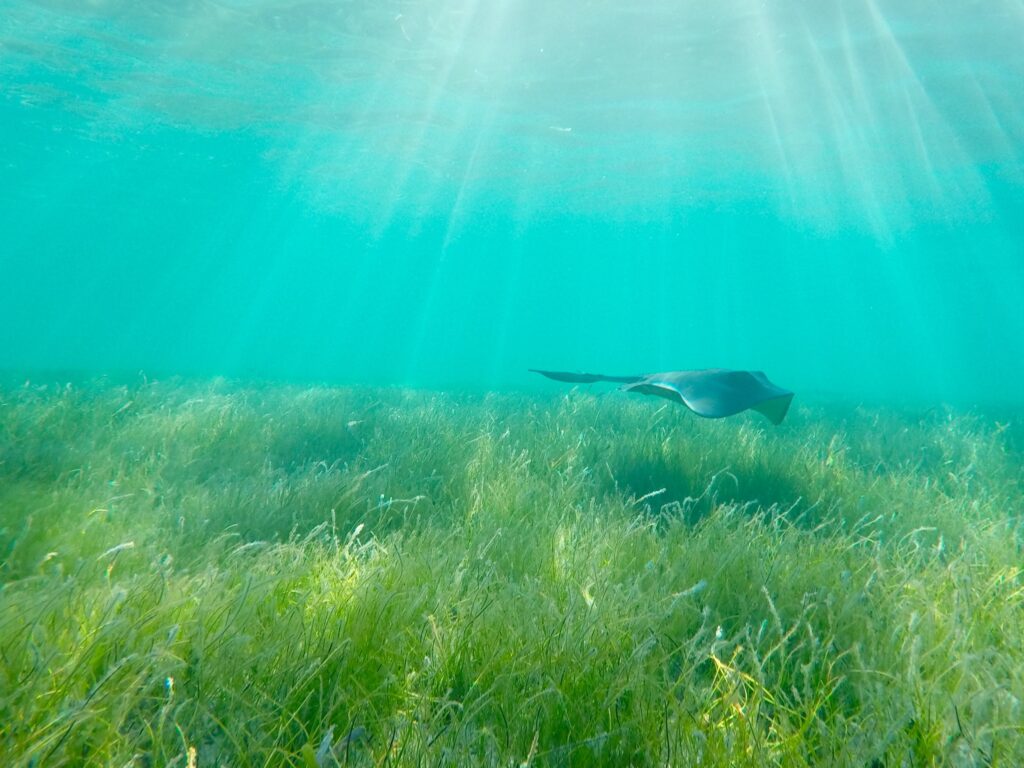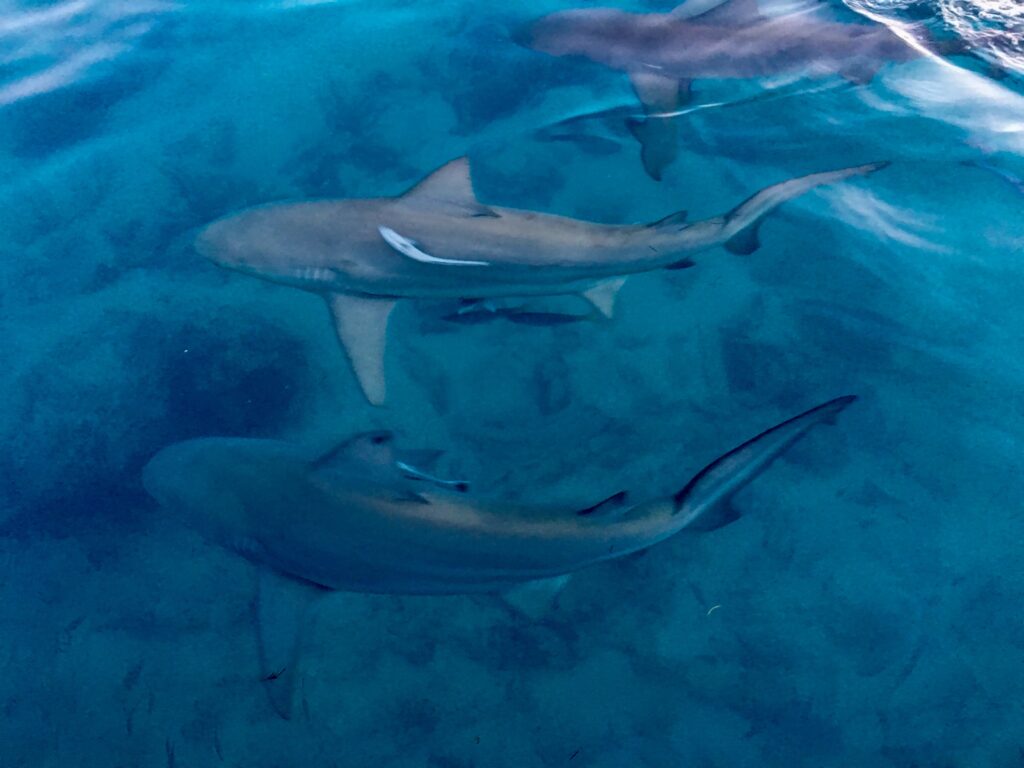 The Bahamas boast pristine beaches and crystal-clear waters, offering world-class bottom fishing opportunities year-round for species like Grouper and Snapper. Additionally, you can enjoy incredible Wahoo, Yellowfin Tuna, and Blue Marlin fishing during their respective seasons.
---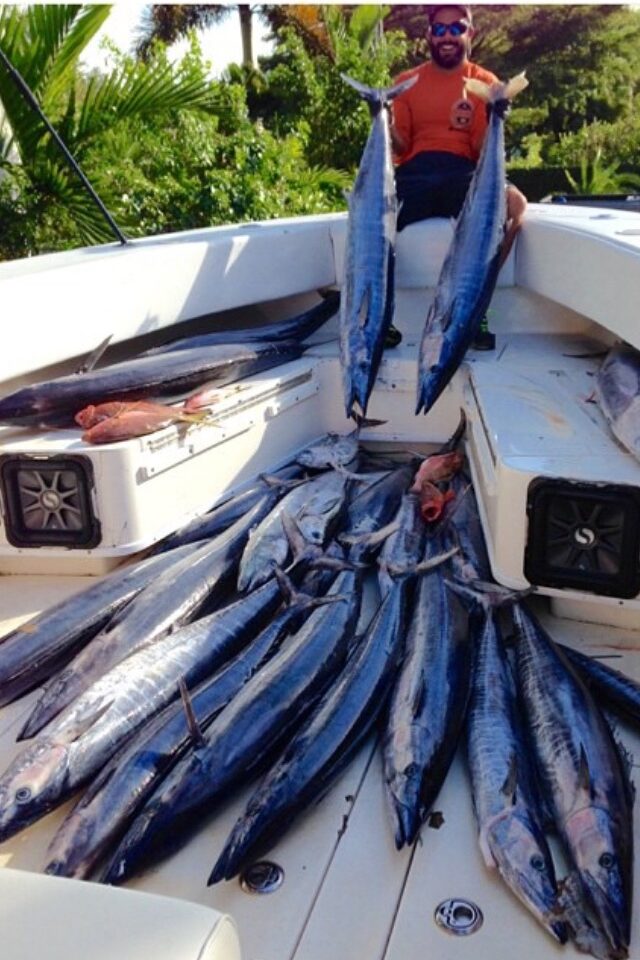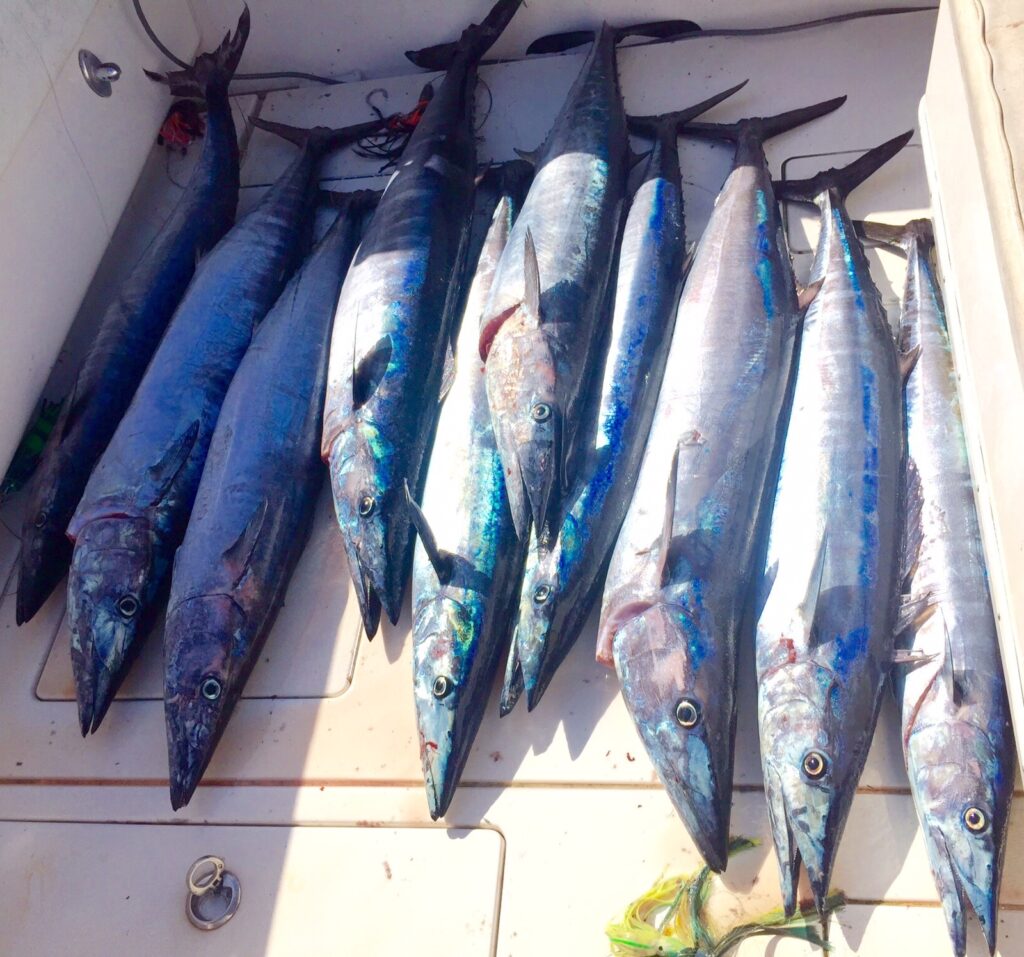 Wahoo season runs from October through February off Cay Sal Bank and Bimini. These impressive fish typically average 30-60 pounds, and it's common to catch 10-30 fish per day using high-speed trolling at 14 knots. We utilize electric assist reels, with the option for anglers to manually reel in the fish for added excitement.
---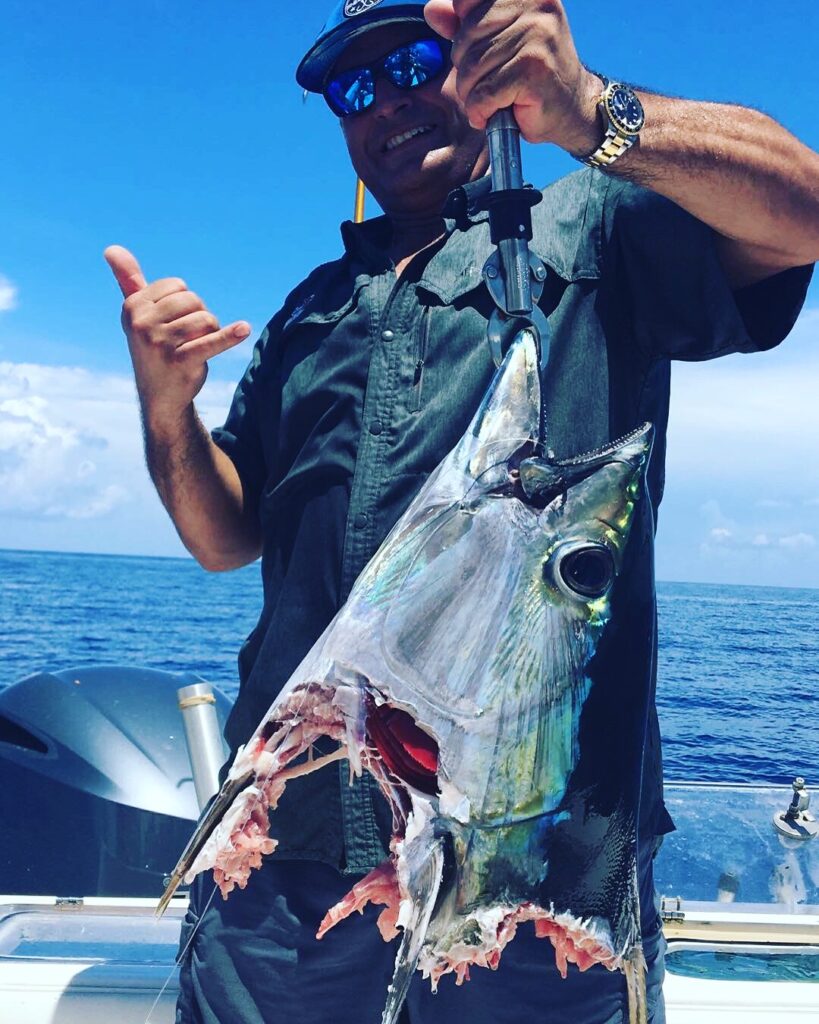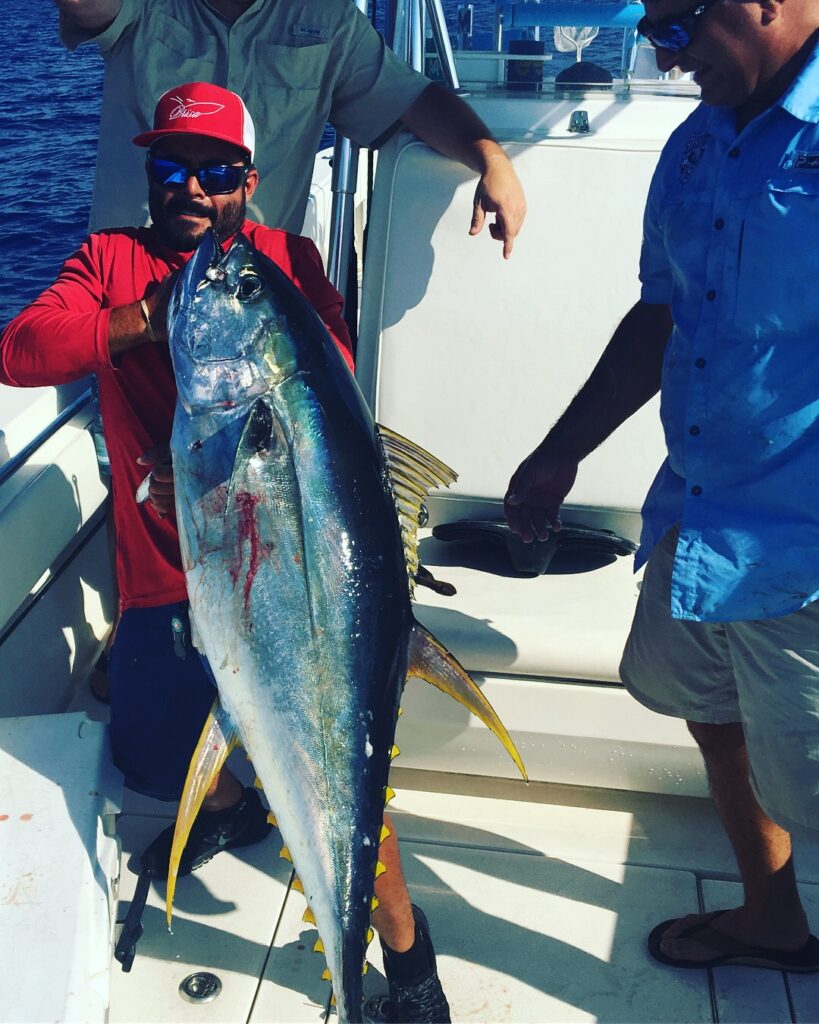 Yellowfin Tuna season runs from February through August, with each fish averaging 40-60 pounds, and some reaching up to 100 pounds. During this season, we have the opportunity to catch as many as we can handle. Our target location is the Northwest Providence Channel south of Grand Bahama. To locate the Tunas, we rely on the vessel's radar to spot birds feeding on the bait that the Tunas pursue. We employ the method of chunking and live bait chumming to attract the fish from depths of 250 feet below up to just under the boat, where we hand-feed the Tuna.
---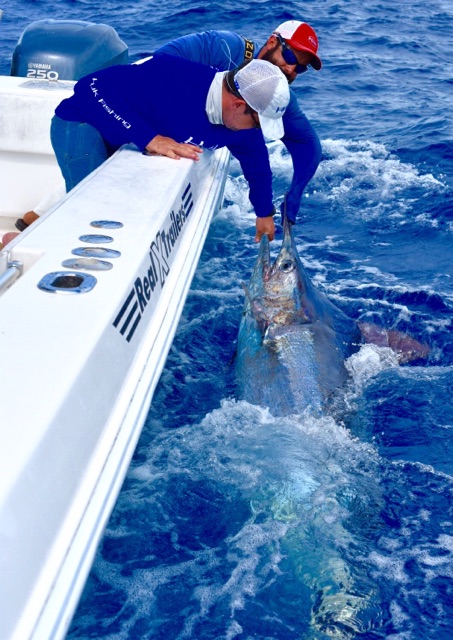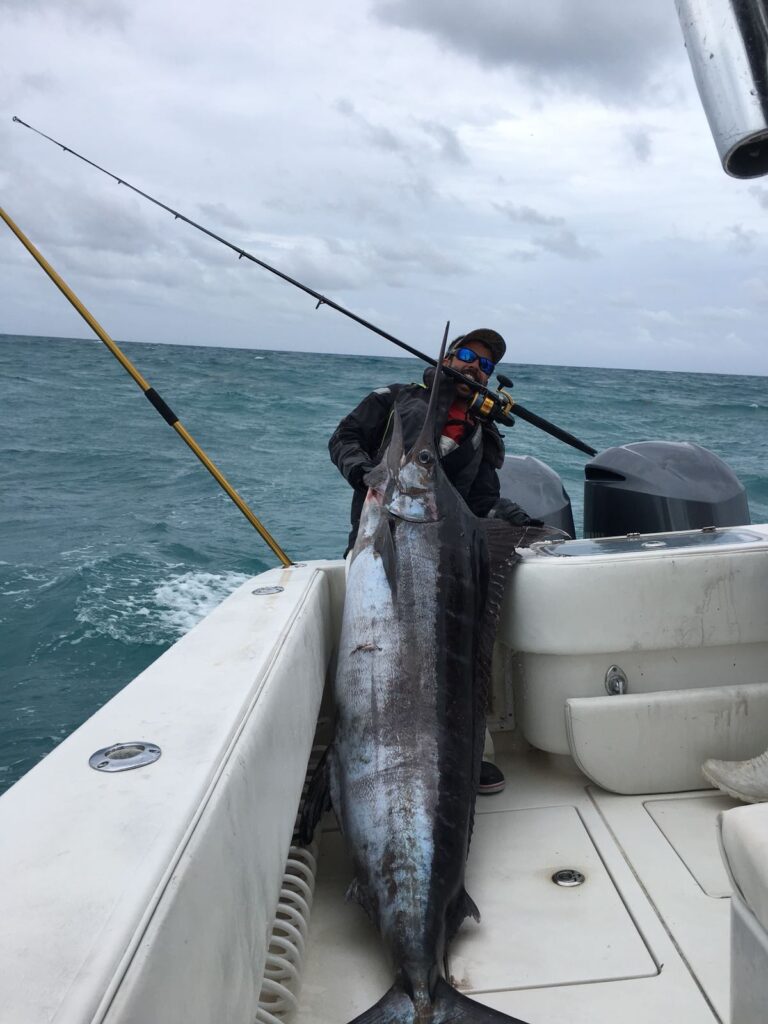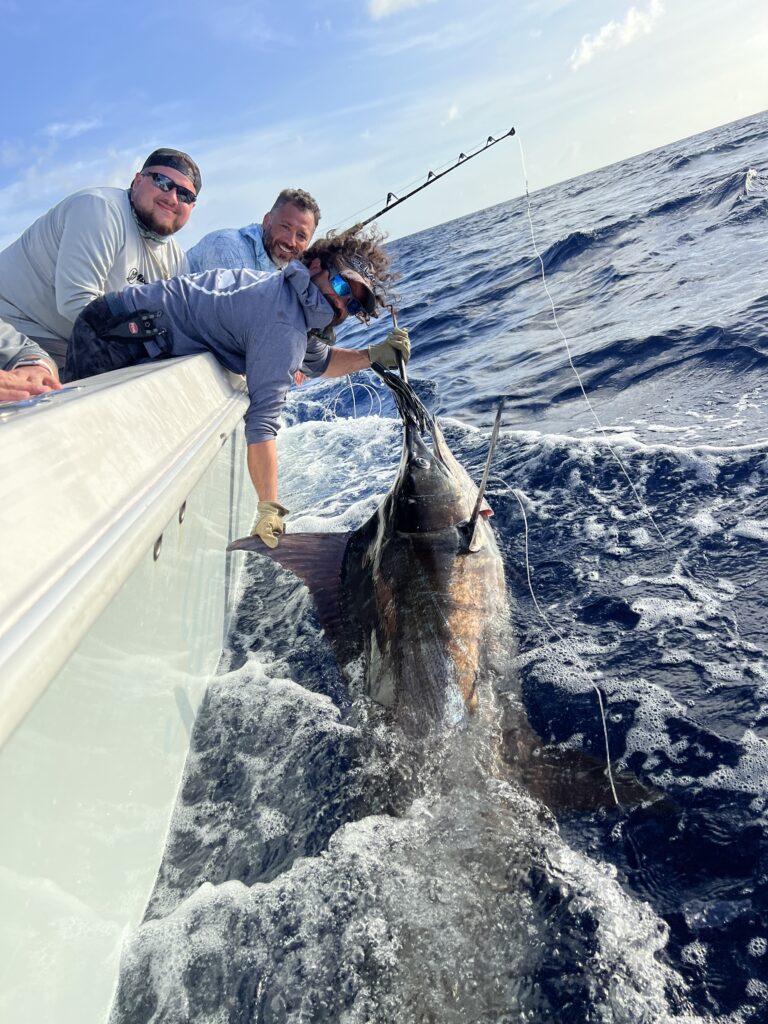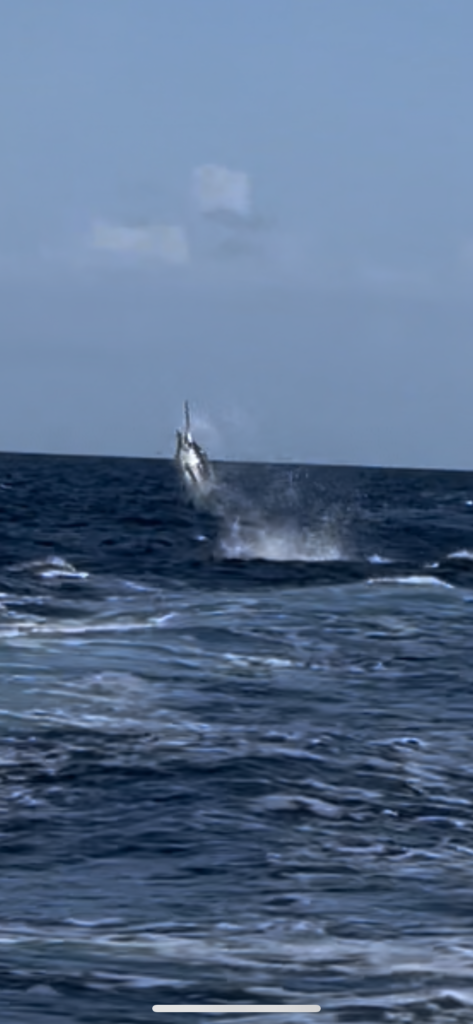 Blue Marlin season runs from April through September, and these majestic fish typically average between 250 to 500 pounds each. To target Blue Marlin, we use a trolling technique with a maximum 8-line spread and 4 teasers, employing a combination of natural bait and lures.
---
Bahama Fishing Packages- 35′ Open-Fish Boat
$1850 Per Day, 2 day minimum (8-10 hour days) + accommodations and meals for all. Bottom fishing, mahi, marlin fishing up to 6 clients. Optional Add $800 For each day you want to specifically target Yellowfin Tuna in Tuna alley (North West Providence channel) or high speed Wahoo troll the majority of day.
$3800 (12 hour) Bimini Bottom fishing day trip, mahi, & marlin for up to 6 clients
$5000 (14 hour) Yellowfin tuna day trip & bottom fish North West Providence Channel for up to 4 clients
$5000 (33 hour) Wahoo day trip Cay Sal Bank & bottom fish for up to 4 clients-(Large catches split 50/50)
---
*All Price includes : Captain services, fuel, fishing licenses, fishing equipment/tackle, customs fee, dockage, fresh dead bait, coolers with 800Lbs of ice for your drinks & catch onboard, safety equipment-(Life jackets, E-Pirb, first-aide & trauma kit). 
*Not included :Accommodations for guest & crew, Your Drinks, food, snacks, water bottles, mate, sunblock. Alcoholic beverages welcomed. 
Optional: A 20% service charge for the mate/crew will be added prior to departure. You may choose to add more if you wish. Our crew consists of experts who are friendly and personable, and we maintain a smoke, alcohol, and drug-free workplace environment.
Experienced clients have the option to forgo a mate and handle all aspects of the fishing themselves, including rigging, baiting hooks, fish handling, casting, fish filleting, ice and rod loading.
Crew stay with guest in rented villa/house or crew accommodations payed by client.
Valid Passports are required on all Bahama trips.
---
Booking your trip :
A reservation will be secured once a deposit has been received, and your trip has been confirmed.
To confirm all bookings, a 20% deposit is required.
Full payment is due before your departure.
*We accept payment in cash, Zelle, Cash App, or Venmo. Please note that when paying with a credit card, a 4% surcharge applies.
---
Cancelation Policy
*Cancellations made by clients for trips to The Bahamas are not eligible for a refund of the deposit. If the Captain determines that the weather conditions are unsafe, the deposit will be refunded in full, and the trip may be rescheduled for another day. Alternatively, the client may choose to fish in United States waters.
We understand that unforeseen circumstances can arise, preventing you from making it to your reservation. Our management will carefully review each cancellation case on a case-by-case basis and will always strive to reschedule a trip rather than retaining your deposit.

In the event of a mechanical breakdown on the way to The Bahamas, you will receive a full refund, and the trip to The Bahamas will be canceled. Alternatively, if one of our other two boats is available, you have the option to choose another boat and pay the difference if applicable.
In the event of a mechanical breakdown occurring in The Bahamas after our arrival, we will continue with the planned fishing activities, including trolling to the bottom fishing spots for Marlin, Wahoo, Mahi, Mackerel, and more. Please note that no refunds or discounts will be provided in such a case.
---
Bimini Accommodations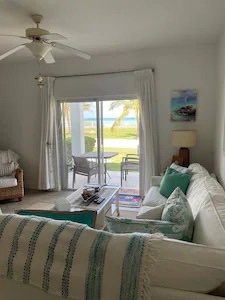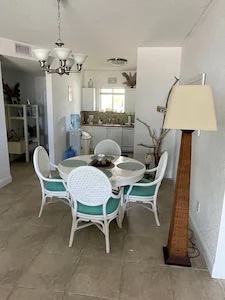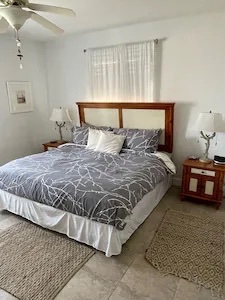 We have a 2/2 condo available at Resort World Bimini, just steps away from the beach and the resort's infinity pool. This spacious condo offers 1200 square feet of living space and includes amenities such as a washer-dryer, a balcony, and a full kitchen. One of the rooms features a king bed with a full bathroom, while the other room has two full beds.
The living room is equipped with two queen pull-out sofa beds, providing a total sleeping capacity of 6-7 people without the need for inflatable mattresses.
The cost for the condo is $325 per night with a minimum stay of 2 nights. Additionally, there is a one-time cleaning fee of $100.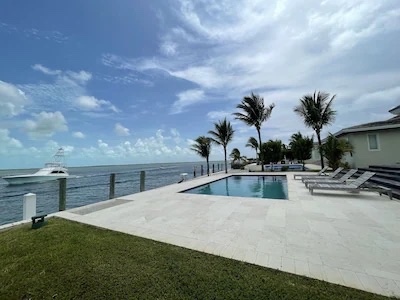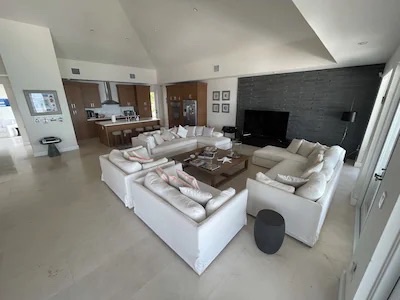 6-bedroom houses located on the water, complete with your own private dock, and they can comfortably accommodate 10 or more guests. These houses are part of the resort on the private island. Prices start at $1,100 per night, and you can find more details and availability online on websites like www.vrbo.com
You also have the option to stay at the Hilton within the resort or choose from various accommodations anywhere on the island according to your preferences.
---
Multi day trip Itinerary
On the departing day, we convene at 7:30 AM to load the boat and embark on a 1.5-hour voyage to the Bahamas, where we may encounter pelagic fish like Mahi, Tuna, and Billfish in the deep Gulf Stream. Upon our arrival in the Bahamas, our first order of business is to clear customs, obtain our dock slip and room keys, and unload our luggage and groceries. Once we've checked in, each day is filled with exciting activities, whether it's fishing, free diving, spearfishing, snorkeling at shipwrecks, or simply enjoying the beach, where you can hand-feed friendly local stingrays and nurse sharks.
We return to land every afternoon with enough daylight to clean our catch, which we either cook at a local restaurant or in the accommodations' kitchen. In the evenings, there's a plethora of entertainment options, from local dance bars to the resort's casino.
On the morning of our departure, our luggage is loaded onto the boat. After spending the day fishing, we return to Miami by 5 PM, once again crossing the Gulf Stream in search of Mahi, Tuna, and other pelagic fish. Upon arriving in Miami, we engage in a video chat with customs and immigration for clearance to re-enter the USA. Then, we proceed to clean our day's catch and unload our luggage. We recommend staying in Miami for the final night or scheduling a very late flight, just in case customs and immigration request an in-person meeting at their office for any member of the group.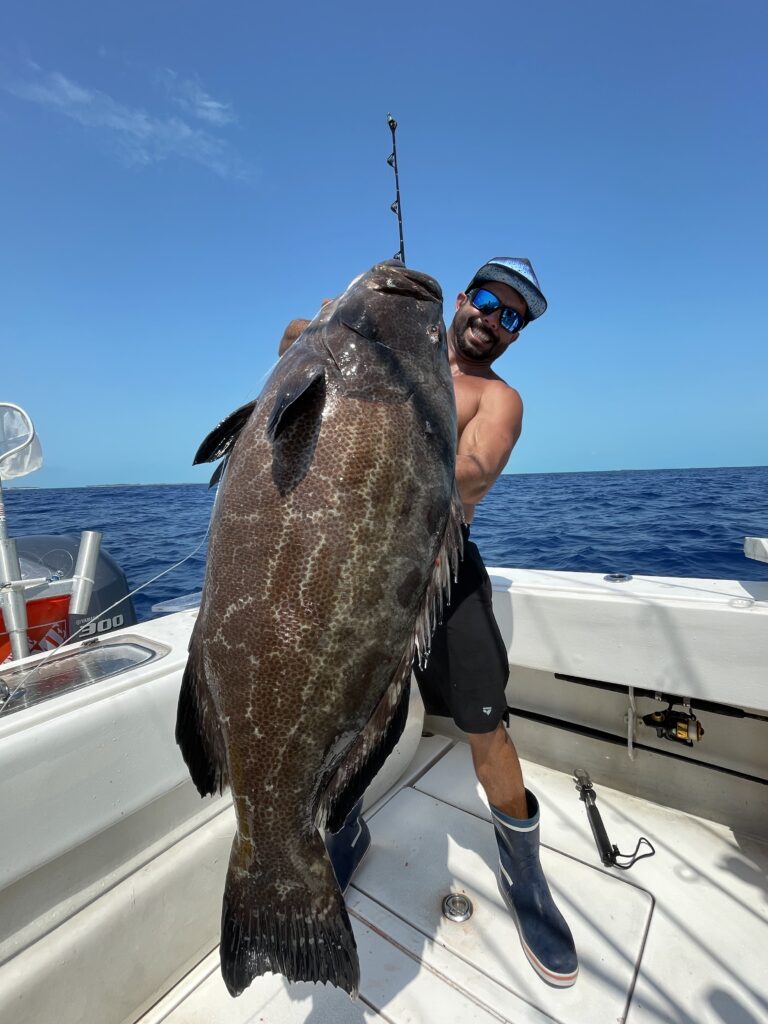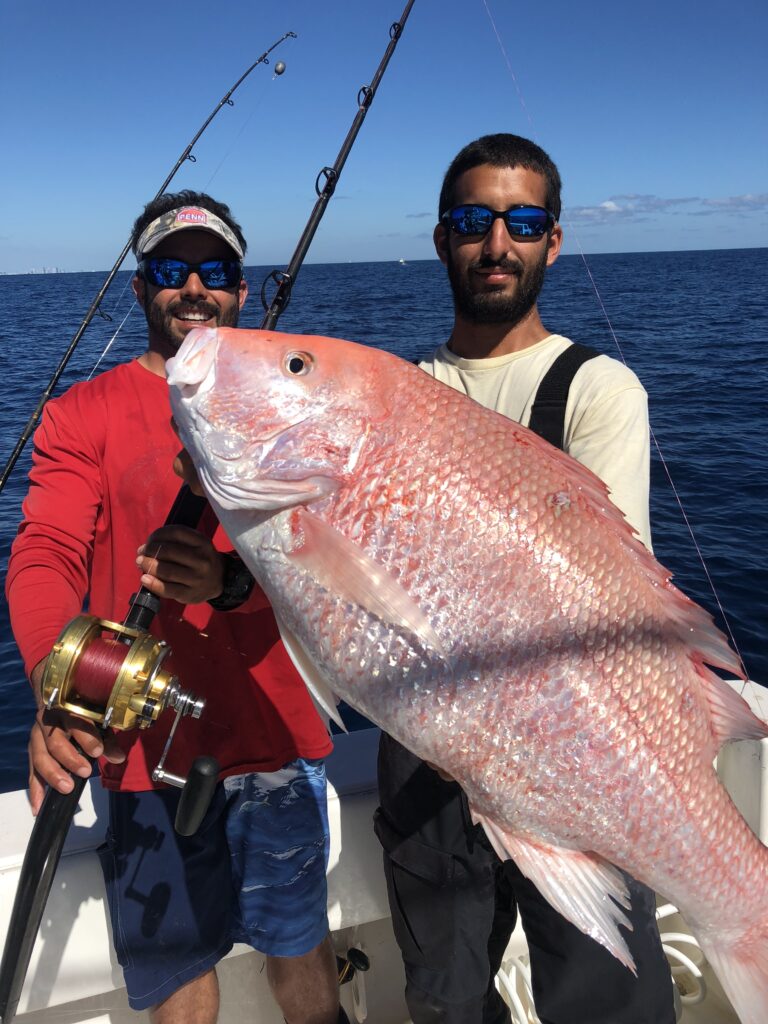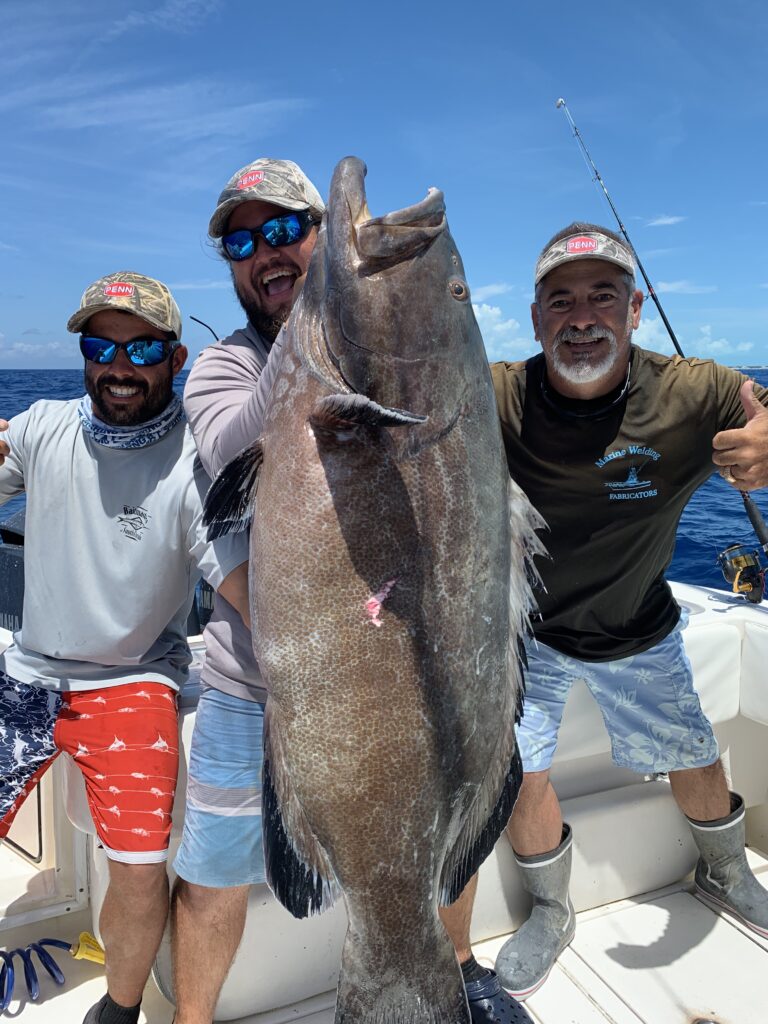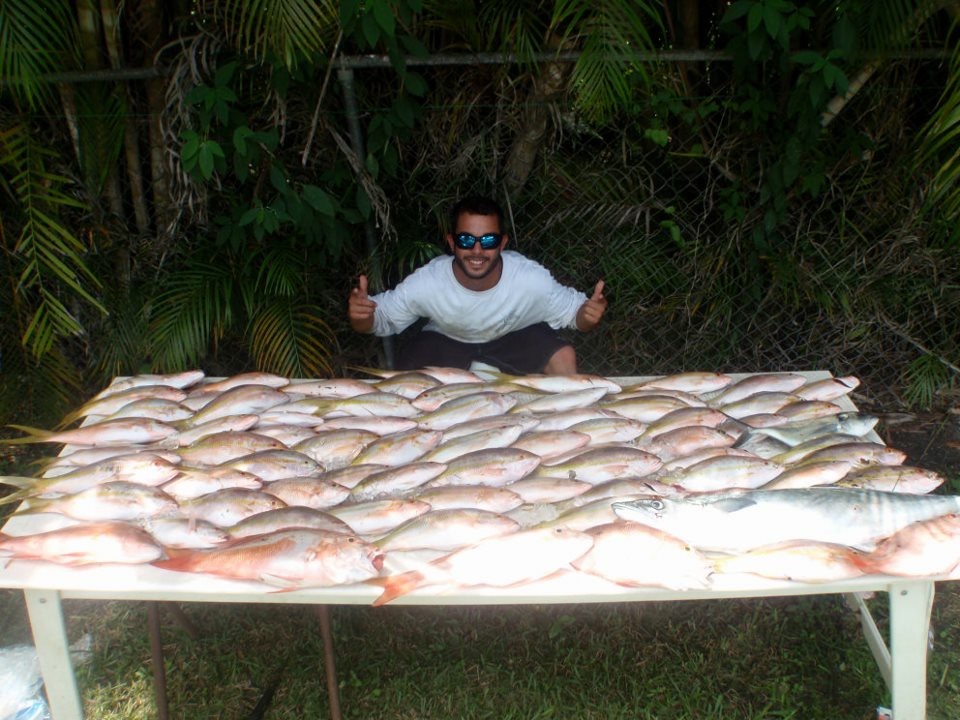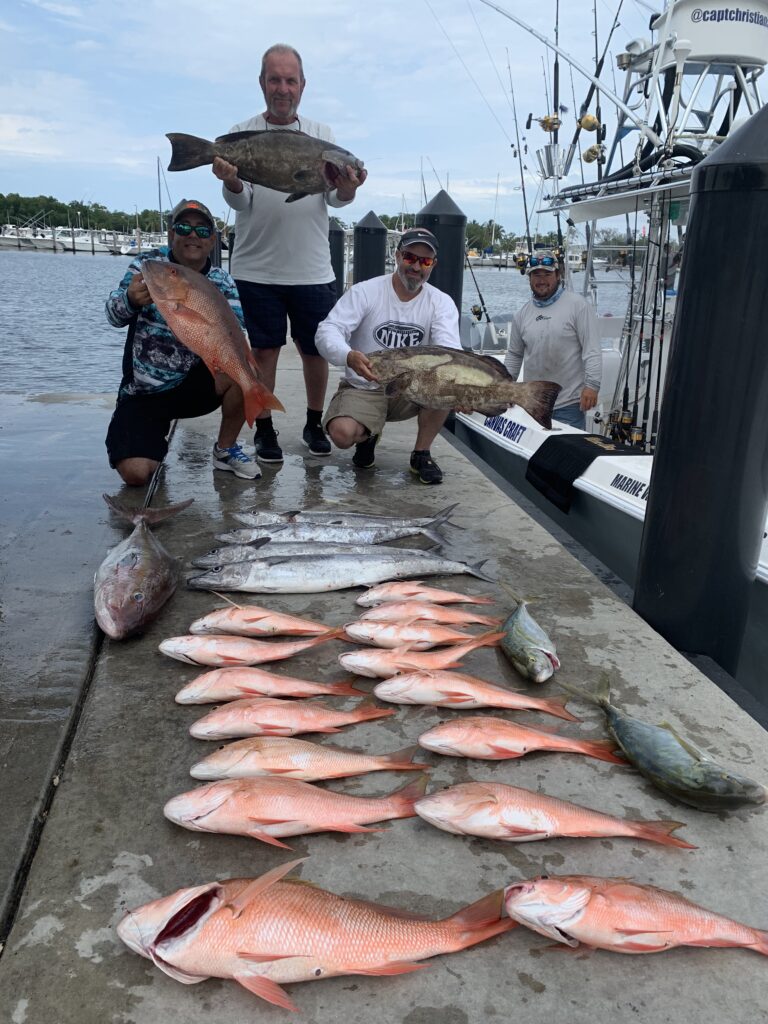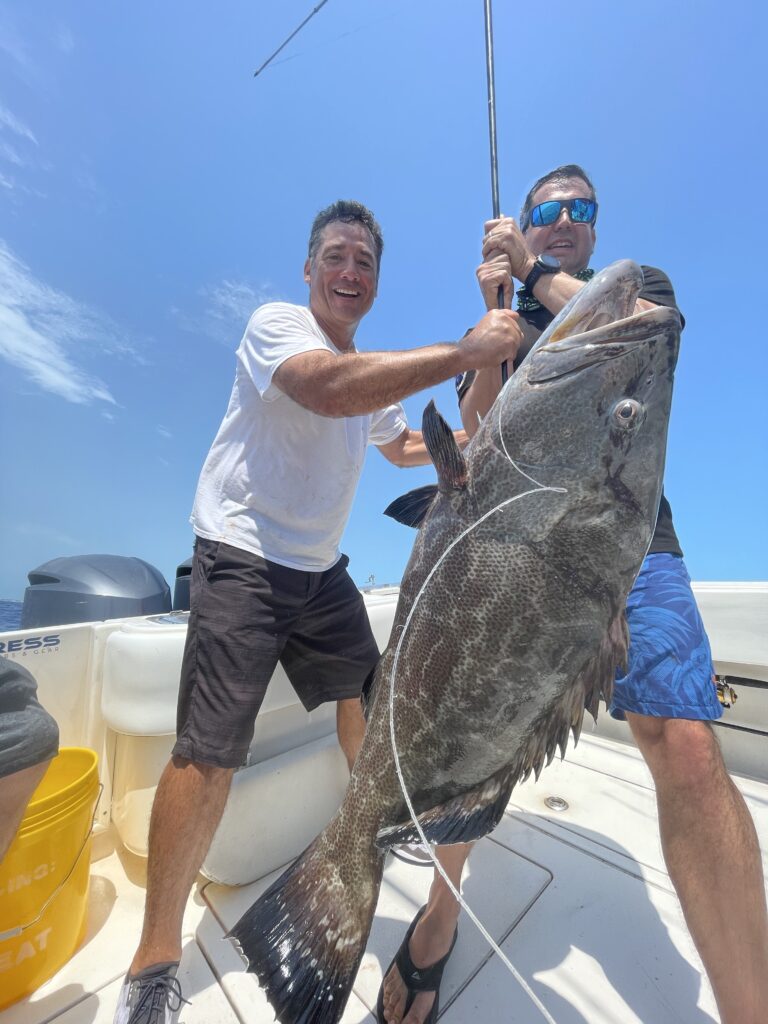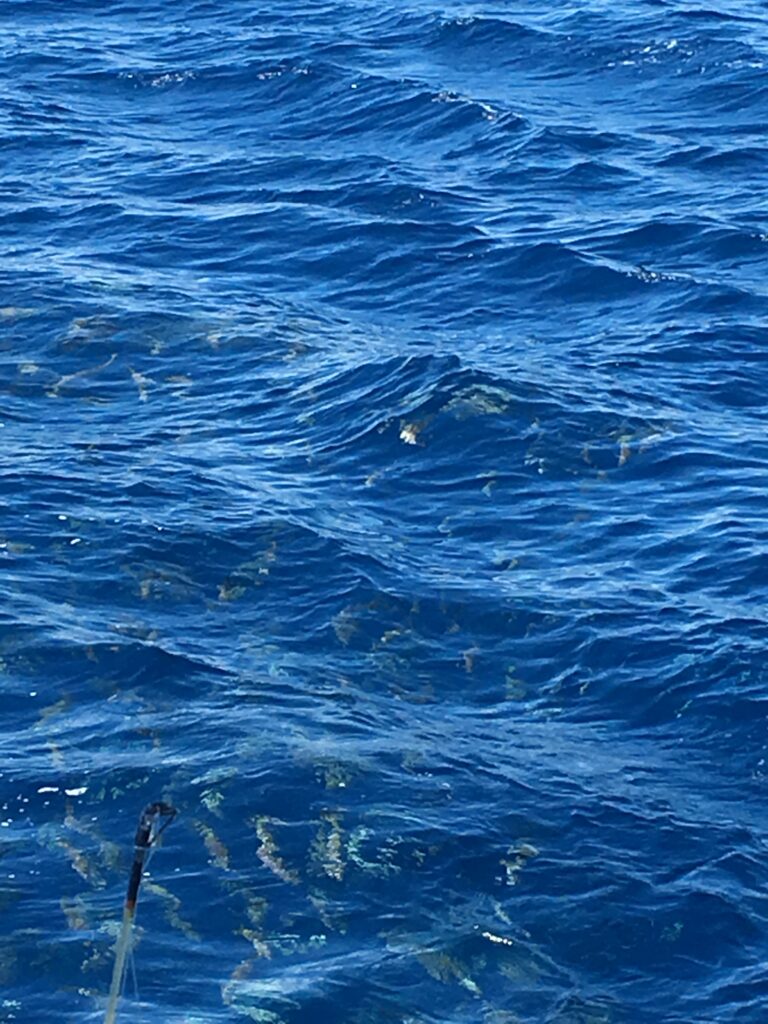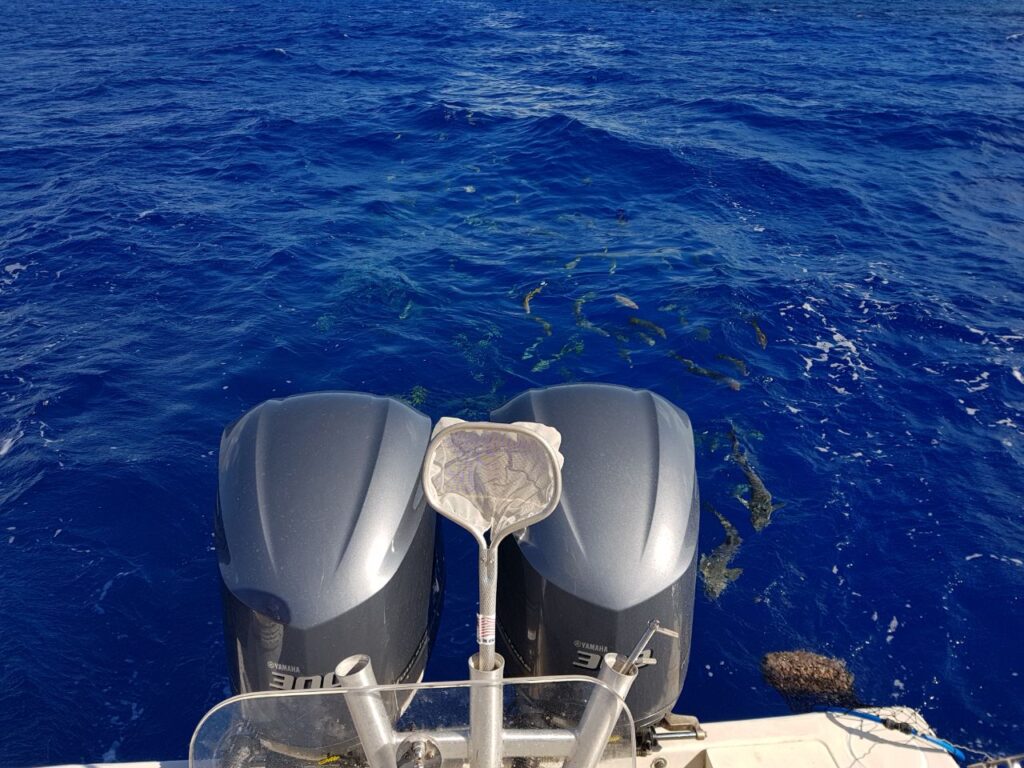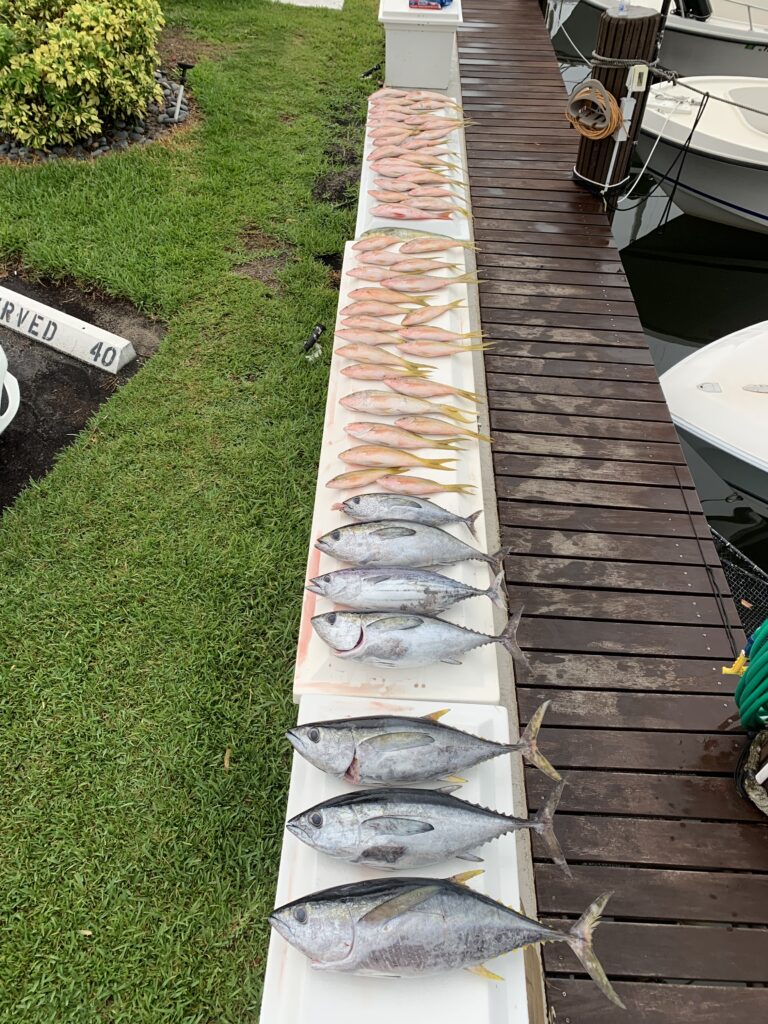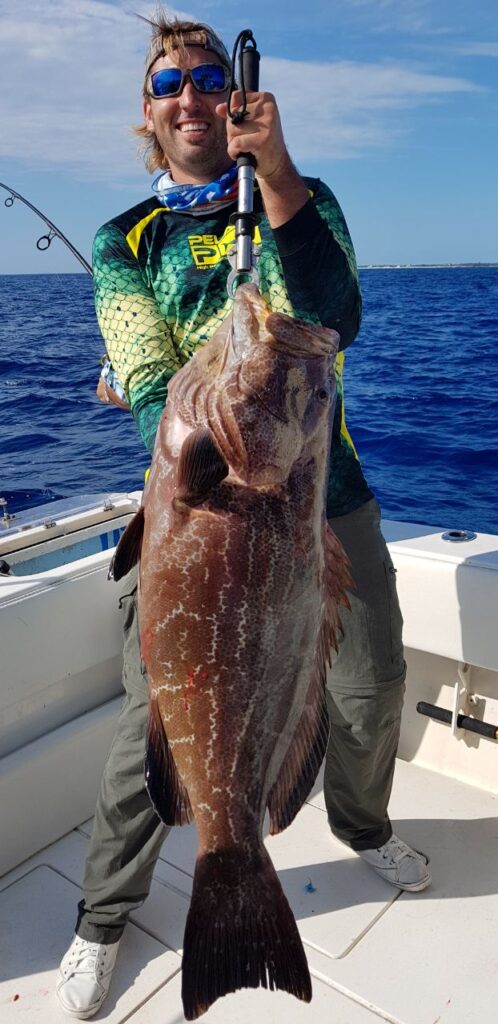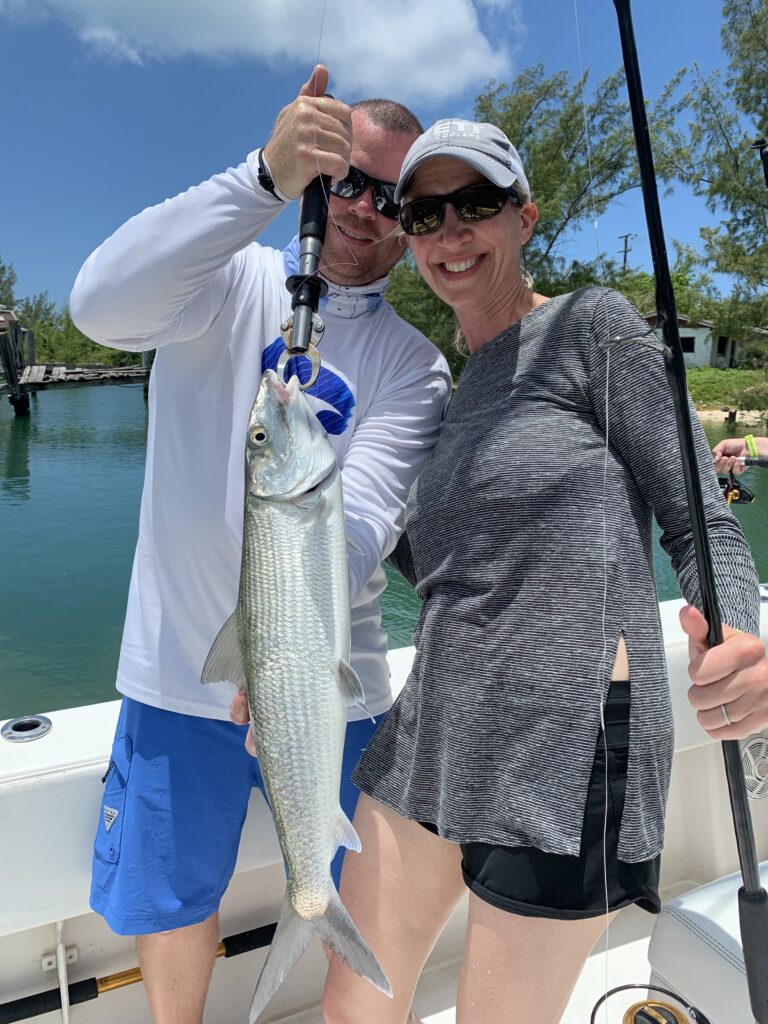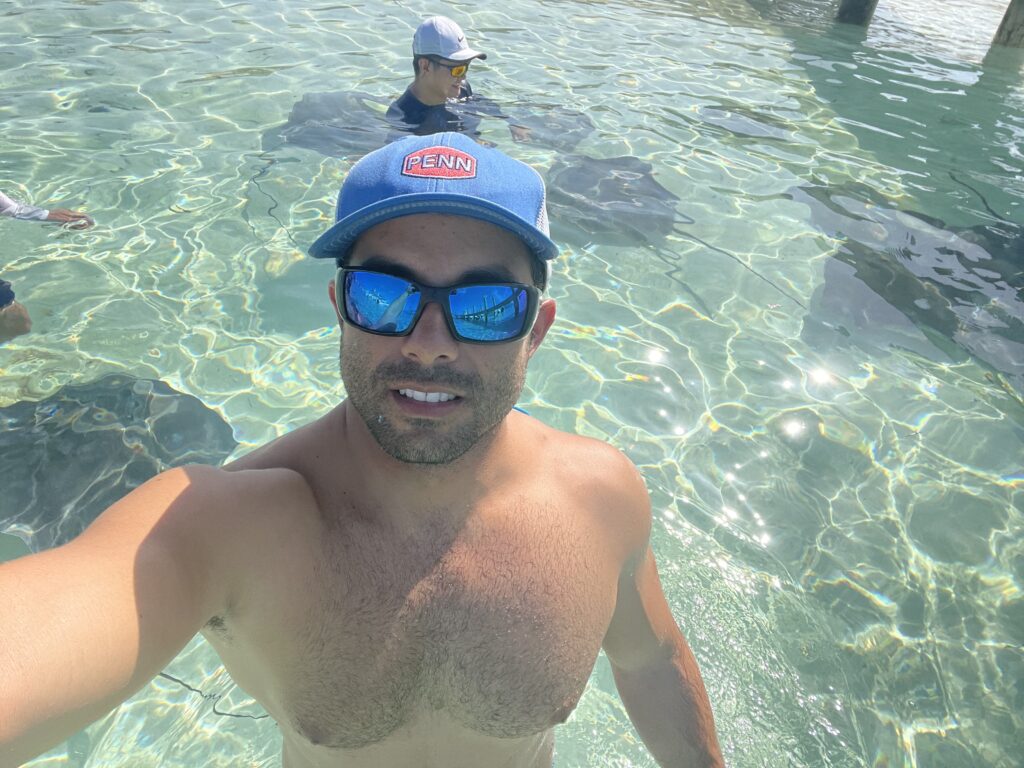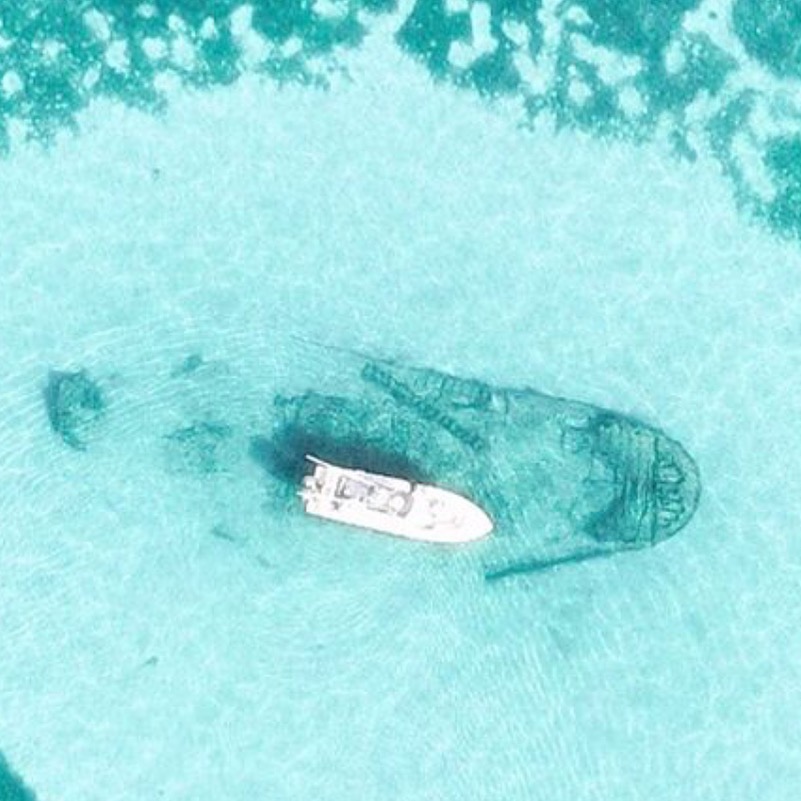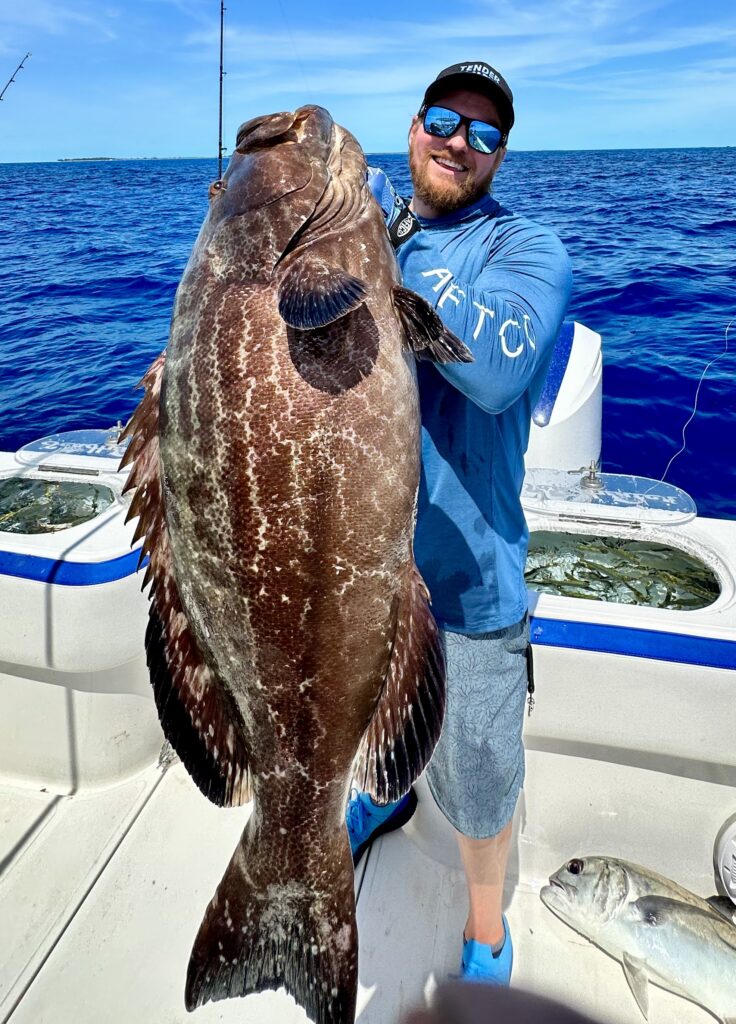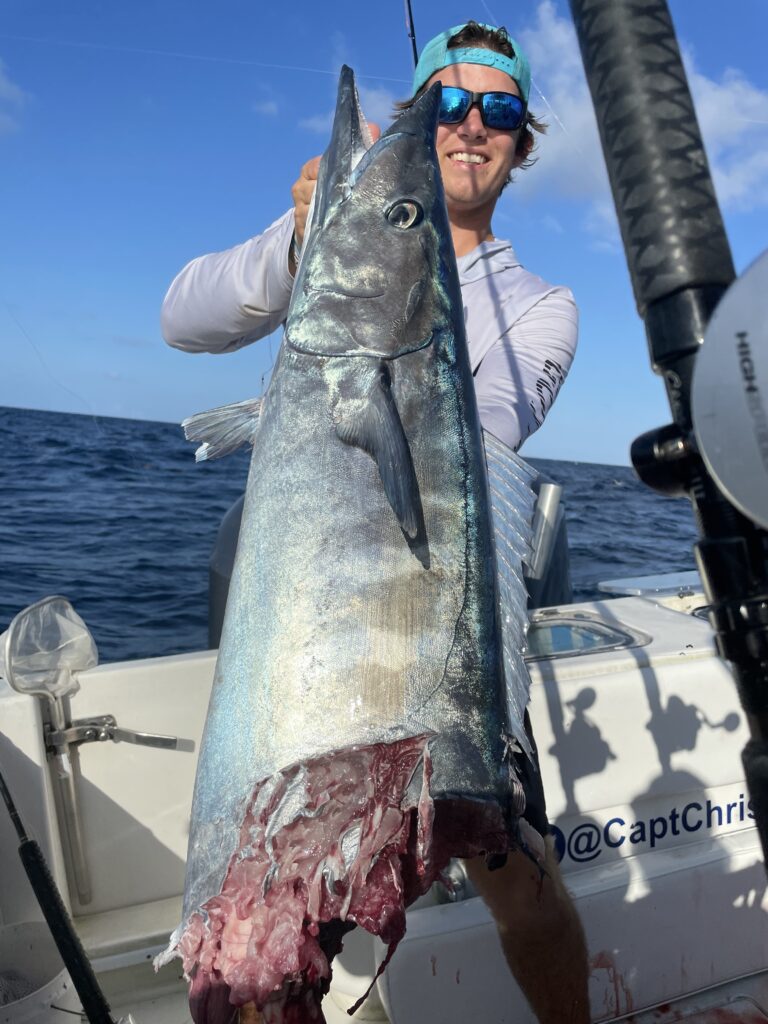 We also provide a convenient shipping service for your catch through a trusted third-party provider.