Spearfishing & Lobster Hunting Open Fisherman 35T
Miami boasts year-round warm, crystal-clear waters, courtesy of the Gulf Stream current from the Caribbean. These waters host an abundance of marine life, and Miami is home to North America's only living barrier reef, which is just 1-3 miles from shore.
If it's your first time diving or if you simply want someone to guide you, our in-water dive guides are here to assist you. Our captains and guides are professionals who prioritize safety and have extensive knowledge of the area. They also enjoy working with children. Let us share our passion for diving in Miami and the Florida Keys with you!
---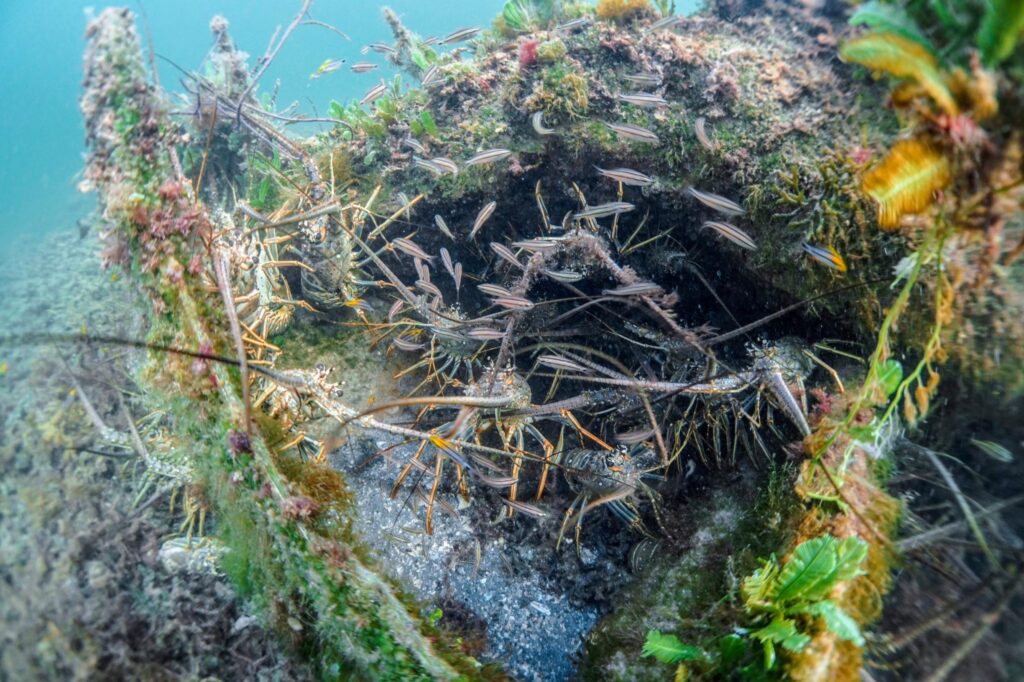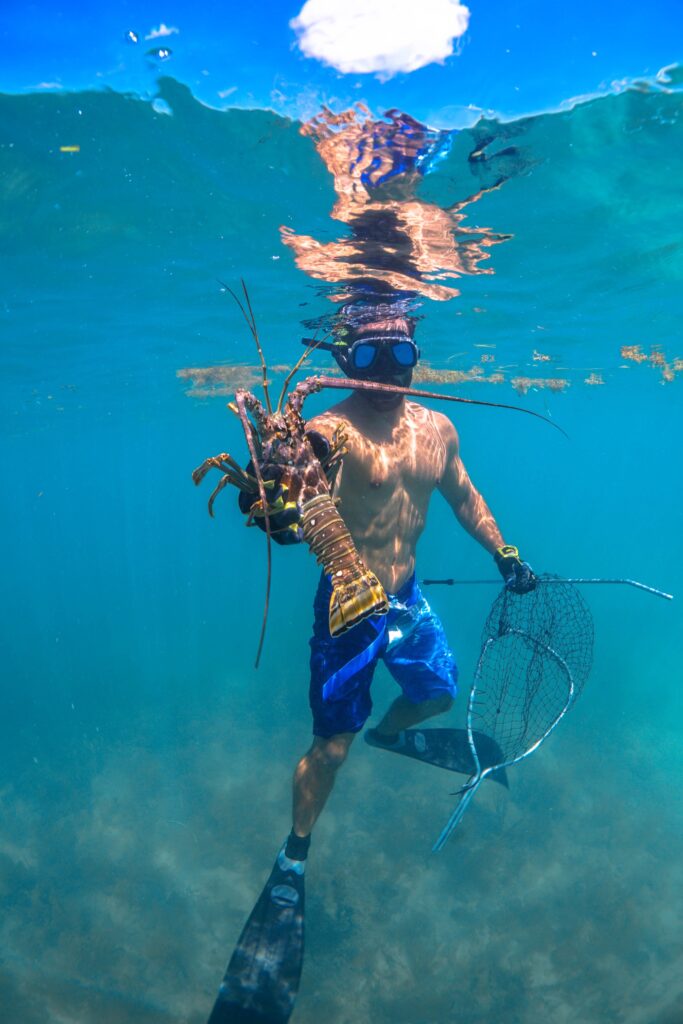 Lobstering is a fantastic activity suitable for all ages, ranging from shallow waters at 4 feet deep to 18 feet. Whether you prefer snorkeling or diving, as long as you are certified, you can join in the fun. We employ techniques like using a tickle stick to coax the lobster out of the reef, placing a net strategically, and grabbing them firmly. Additionally, we utilize a snare to lasso the lobster's tail. While lobstering, you'll also have the opportunity to spearfish for Snappers, Groupers, Hogfish, and various other small fish on the reef.
---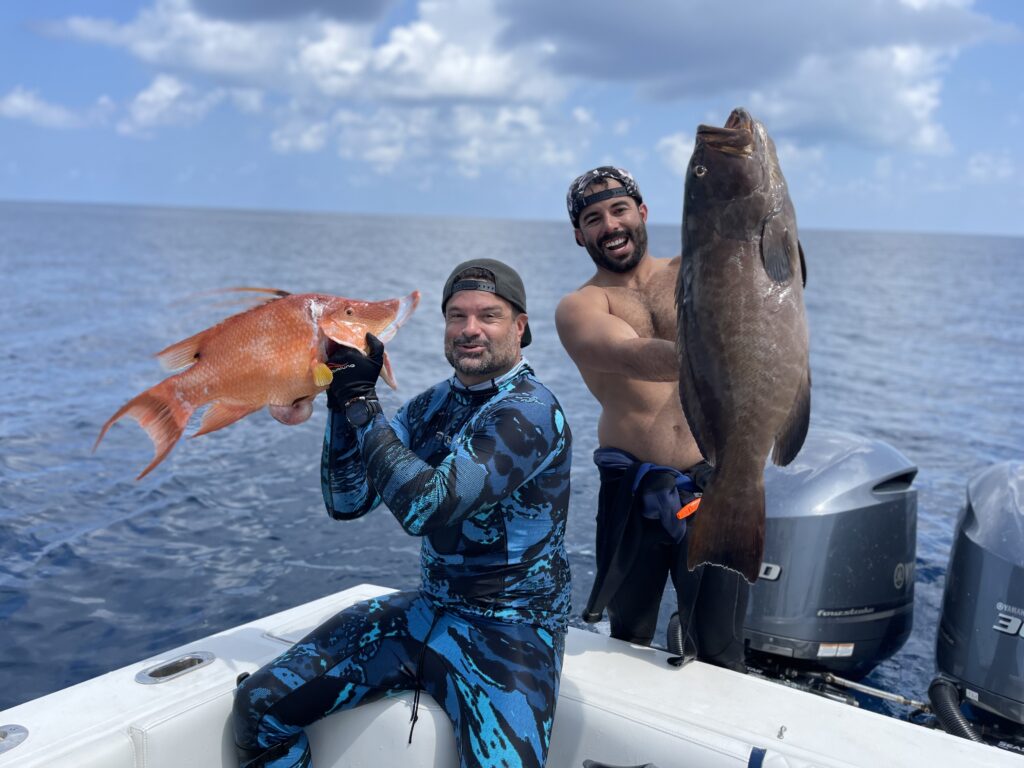 Spearfishing at wrecks and reefs is best suited for certified or experienced divers due to the potential dangers involved. Miami boasts numerous purposely sunken shipwrecks, ranging from depths of 50 to 130 feet. Here, we spearfish for a variety of species including African Pompano, Grouper, Snapper, Jacks, Hogfish, Mackerel, Permit, and many more.
---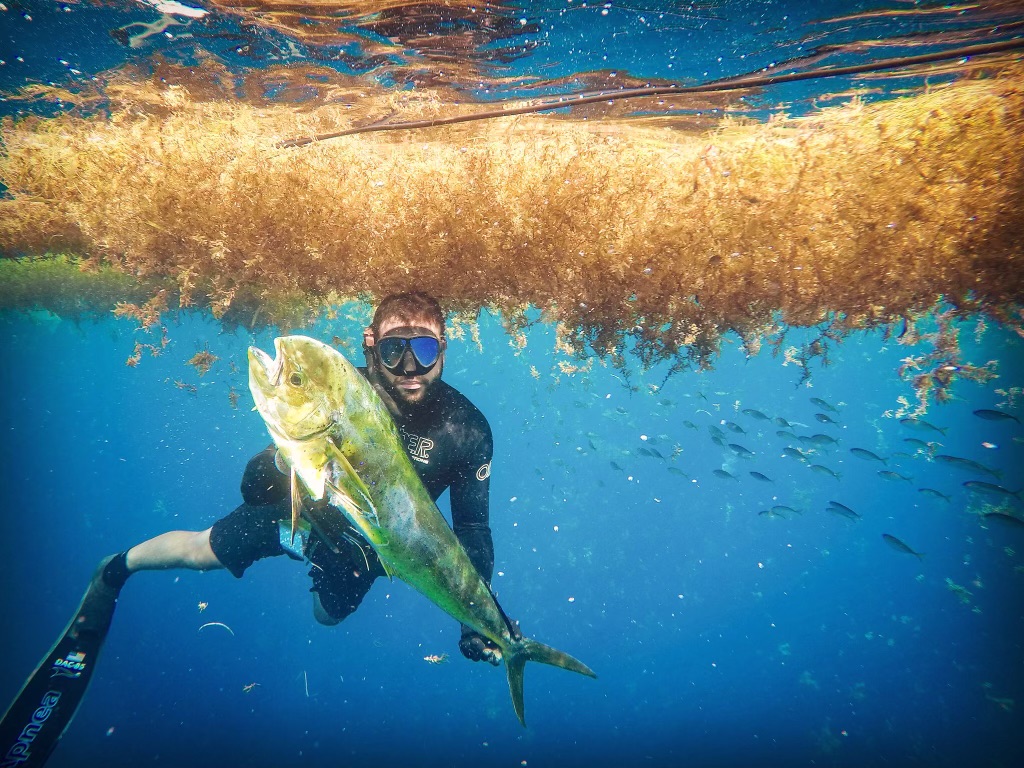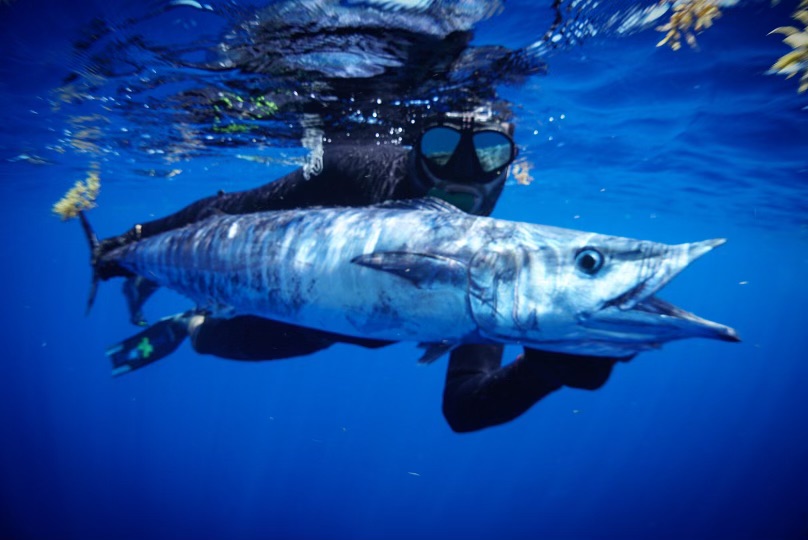 Blue Water Spearfishing is a fantastic option suitable for divers of all experience levels. Our target species include Mahi, Wahoo, Tuna, and Sailfish. We utilize a drifting technique in strategic drop-offs and current eddies, where we often spot birds feeding on baitfish. Divers in the water release live and chunk bait along with flashers to attract pelagic game fish. For Mahi, we employ radar to locate flocks of birds that indicate schools of fish. We then hook a couple on rod and reel just before jumping in the water to spear as many as you desire.
---
$800 (4-5 hour) – Lobster, Spearfish Shallow Reefs, Snorkeling
$1100 (6-7 hour) – Lobster, Blue water, Reef & Wreck Spearfishing
$1400 (8-9 hour) – Lobster, Blue water, Reef & Wreck Spearfishing
*All Price includes : Masks, Snorkels, Fins, weight belts, nets, tickle sticks, catch bags, spearguns, pole-spear, Flasher, Belt reel, Blue water Float, Float line, Captain Services, fuel, fishing licenses, fishing equipment/tackle, live and fresh dead bait, coolers with ice for your drinks and catch onboard.
*Not included : Your drinks, food, snacks, water bottles, sunblock, wet suits/rash guard, Dive tanks, BCD, Alcoholic beverages welcomed.
*Optional : Service charge of 20% will be added for your in water Dive guide to ensure your safety and assist in catching and cleaning your fish and lobster.
*Experienced clients have the option to not have a in water guide and do all your own hunting, safety procedures, and cleaning catch.
*Optional : Professional Underwater Dive Photography available upon request. Cost is $150
---
We Offer a Scuba Dive equipment rentals that includes BCD, 1 Dive tank, Regulator, weight belt. This is per diver set up and we will need your size for proper fit. Per day rental is $47 per diver, Additional tank $12/day per tank.
We recommend bringing your own long fiberglass or plastic fins such as "Cressi Gara 3000" that properly fit your specific feet size as it will greatly increase your success rate. We also recommend bringing your own mask that properly fits your face.